During a global pandemic when the connections, peer relationships and support services available to young people are strained and restricted, the SAFE YOUTH project reinforces the need for open-minded approaches
in teaching young people about the social obstacles in the world of today, providing training materials that reimagine the conversation, stigma and outlook on sexuality education, mental health and wellbeing for young people.
We are working to address and challenge social taboos and stereotypes in order to create and build inclusive social environments for young people. In the era of the #bekind movement, we hope to create a lasting model of acceptance and belonging for all young people within our society.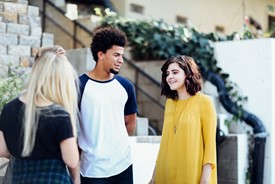 Over the past four months, the SAFE YOUTH project team have been working together to develop educational materials for a new Learning Kit. Hosted on an e-learning platform, these resources will equip youth workers, youth leaders and trainers with the skills needed to teach and engage young people in relation to sexuality education, mental health and wellbeing.
The SAFE YOUTH training resources will provide interactive and fun learning environments for youth workers and young people and will be available in the coming months.
To follow the development of the project, follow us on Facebook.
---